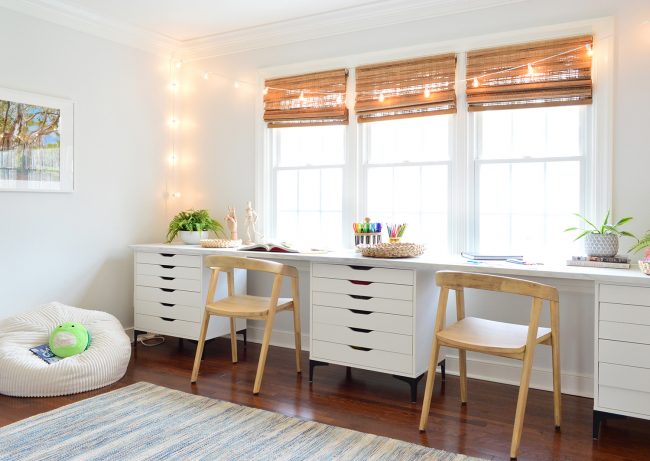 Some of you will remember that way back in January, Sherry talked about grabbing these wood chairs from Target on Instagram Stories for "a side project we're working on that we'll share after we complete the bathroom." And then the bathroom dragged on for a few more months (you can see the finished product & full budget breakdown here) and somewhere in there this big thing happened too.
So while we've been enjoying this completely new room for a few months, we're excited to FINALLY share the update with you guys. So let's show you around and tell you why we decided to revamp this room.
chairs | drawers | legs | counter | rug | blinds | similar string lights| wall color: Behr Irish Mist
The space you're looking at is actually our old guest room, which you may remember looking like the picture below.
Continue reading Turning A Mostly Unused Room Into A Kids Art & Work Space at Young House Love.
from Home Improvements Articles and News https://www.younghouselove.com/kids-art-homework-room/