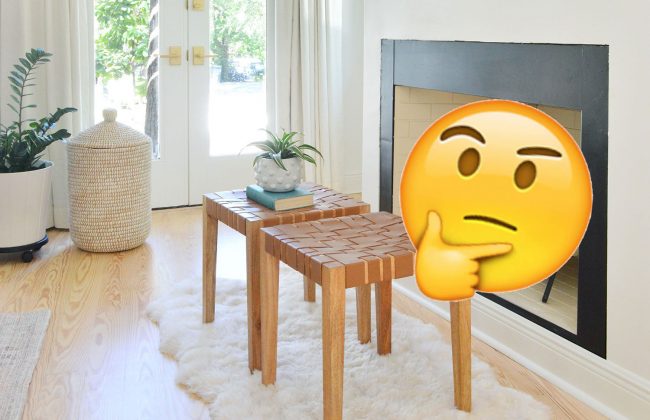 If you've followed along for a while you've seen our bedroom fireplace get a few updates over on Instagram Stories, but today we're telling the whole sordid tale of how our update ideas recently veered off-course (and how we ended up at Plan B when Plan A went bust). Last time you saw it on the blog, it looked a little something like this:
similar stools |art | frame for art | similar rug | similar pot | wheeled plant stand
But we should rewind for a second. It was pretty bleak looking when we first started Operation Revive The Fireplace. There was a bunch of dried glue and gunk leftover from some tiles that had once covered the surround (not to mention a rusty screen and general grime). But Sherry had that look in her eye that said "don't second guess me, this is going to work" and after nearly a decade and a half of marriage I have learned not to question this look.
Continue reading How Our Fireplace Makeover Plan Got Squashed (And How We Pivoted) at Young House Love.
from Home Improvements Articles and News https://www.younghouselove.com/crystal-fireplace-logs/