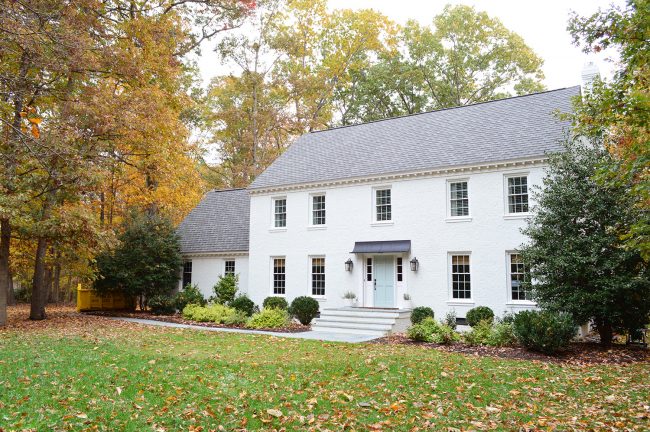 This is a smorgasbord of an update, since the exterior of our house has changed in a bunch of different ways since last year when we painted it white with masonry paint that lets the brick breathe (you can read all about that project & the cost right here).
It's my very favorite makeover we've ever done to date, but as I mentioned in that post (probably 10 times if I know myself), the exterior was still very much a work in progress after the house got painted. So without further ado, let's talk about the new path we added, the awning, the new porch lights (we not only switched them out, we lowered them when we hung the awning) and a bunch of other landscaping related things that have happened over the last 12 months. And the few remaining things that we're still working on… because that's how it goes 😉
First let's take a second to look back at the before shot because it blows my mind every time.
Continue reading What We've Changed Since Painting Our Brick House White at Young House Love.
from Home Improvements Articles and News https://www.younghouselove.com/what-weve-changed-since-painting-our-brick-house-white/