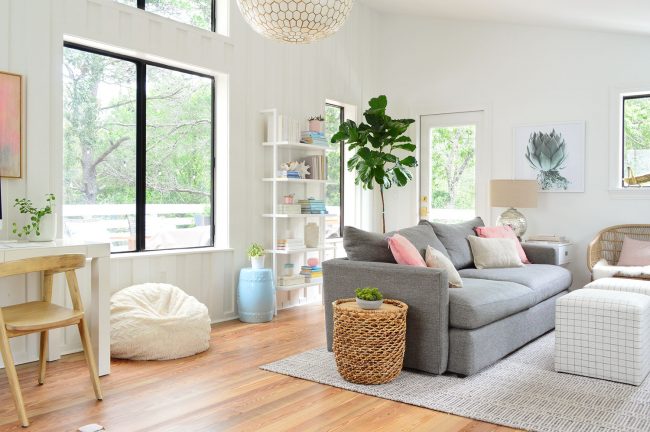 While putting together our house's before & after page and paint color/source page last week, we realized that the photos for a couple of rooms were already looking out of date. One notable example was our upstairs family room, which has gotten a few important additions since we first shared it back in July. Can you spot them?
sofa | similar rug | chair | desk | ottomans | wall bookcase | blue drum stool | similar basket table | chandelier | similar beanbag | similar art
Probably the most prominent update is the addition of this oversized capiz globe light that has literally been in Sherry's mood boards and Pinterest pages for years. It's probably one of Serena & Lily's most well-known designs, but we've never had a spot where it made sense (or could fit!). That is until we found ourselves owning this living room with generous vaulted ceilings (they're around 10′ tall at the peak).
Continue reading We're Finally Taking Advantage Of Our Tall Ceilings! at Young House Love.
from Home Improvements Articles and News https://www.younghouselove.com/living-room-light-update/